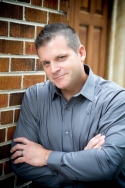 Barry Altland is a writer, speaker, thought leader and published author of the book, Engaging the Head, Heart and Hands of a Volunteer, a simple guide for feeding the passion of those who serve.
Barry blends world-class leadership principles from the for-profit world with his own numerous experiences as a volunteer and leader of volunteers to offer a fresh perspective on volunteer engagement.
In his professional life, Barry has cultivated talent strategies in a variety of industries, ranging from the theme parks of Central Florida to agribusiness, supply chain logistics, financial services and healthcare. He has invested fifteen years developing talent and leadership across all levels of organizations. Barry has served as a collaborative partner to teams and leaders to assess performance inhibitors and devise creative solutions that optimize people, passion and performance. Mr. Altland has designed and facilitated hundreds of workshops and interactive learning experiences.
Barry's volunteer life spans faith-based service, homeowners association leadership, professional association leadership at the local and national level, working with youth, athletics, education-based volunteerism and social impact organizations. Barry has even designed and led corporate social responsibility strategies in multiple companies. 
The result of these experiences is content-rich guidance for leaders of volunteers to help them lead with otherliness. As leaders embrace Barry's unique perspective, they develop into leaders better prepared to touch the hearts of volunteers by engaging them…one person at a time.
More insights and Mr. Altland's contact information are available on the HHHE website via http://HHHEngagement.com.
Links to More Information: