July 2014
Innovative volunteer roles or volunteer management techniques sound wonderful when presented, but how many of these new ideas are tested, improved, and assimilated into daily agency operations? Let's do a reality check together on what's happening in real life.

Feature Article
Three British volunteers founded the National Trust in the UK in 1895. In 2013, the Trust celebrated the involvement of over 70,000 volunteers in this conservation charity, one that protects....read more Full Issue | Archives | Subscribe

Online training starts August 18
Trainer: Betty B. Stallings
This seminar explains why a strong Volunteer Involvement Management Team is critical to successful volunteer engagement, defines its purpose, and how to develop or enhance a team approach...learn more
Extensive library of materials about how to start and coordinate strategic volunteer engagement in any context. Browse dozens of how-to and overview subjects, each of which provides:
Articles
Book Excerpts
Free guides and reports
Web sites and blogs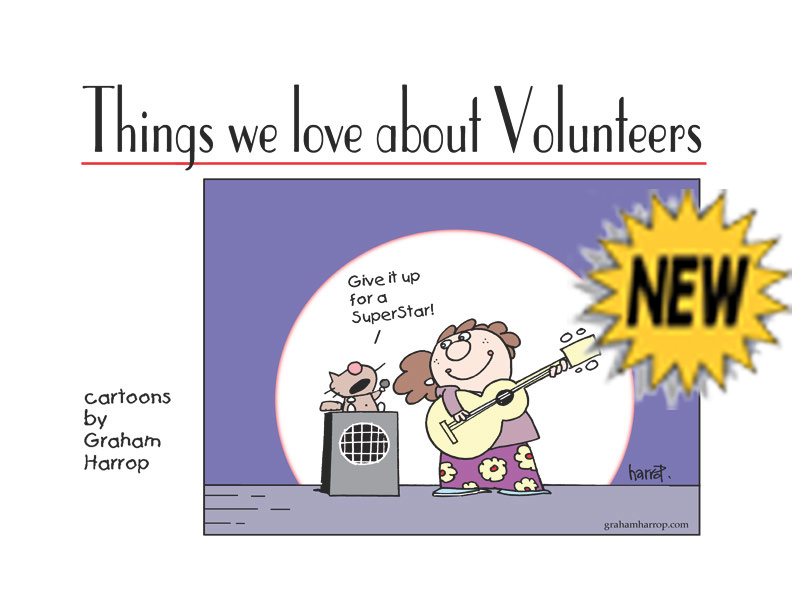 Things We Love About Volunteers
Twenty-five full-color cartoons that celebrate the commitment and compassion of your volunteers. Show appreciation to volunteers in a fun, humorous way.
Privacy Statement | Contact Us
[Resource Library] [Hot Topic and News] [Events, Courses and Awards] [Sources for Info and Exchange]
[Quotes and Collective Wisdom] [Product/Service Providers] [Jobs and Internships] [Bookstore]
[Search] [About Us] [Site Map] [Home]
[For the Media/Press] [Stay Informed]
Follow us:
Sign up for our monthly Volunteer Management Update:

Energize empowers and inspires leaders of volunteers worldwide.  Our specialty is creating and selecting the most relevant, innovative resources in volunteer management.  We're advocates for the power of volunteers and for the recognition of the leaders who unleash it. About Us

Other Sites: e-Volunteerism | Everyone Ready | Bookstore