We list our newest submissions first...come back and see what's new! All the items in this area are submitted by site visitors. Energize requires that the source be credited for all quoted works.
---
"Century of the Volunteer"
Submitted March 14, 2013 by Raheem Dilgir, lyricist, vocalist, arranger and producer of the song:
- (MP3) - Recording of the Song (Right click to download.)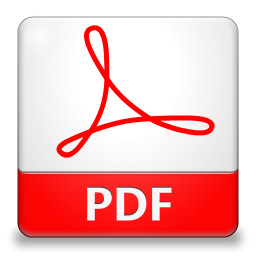 - (PDF) - Lyrics and Background
The song, as a recording or performance, is free to use!
Raheem Dilgir says:
I wrote "Century of the Volunteer" to rally, mobilize and energize volunteers. Its message is one of renewal, purpose and inclusiveness, and its tone is celebratory. I warmly invite volunteer leaders of all strifes to download the song and use it in support their goals of promoting volunteerism. Possible uses include: playing the audio at volunteer recruitment or recognition events; using it as the background music for video footage or a slide show that shows expressions of volunteerism; or adopting it as a theme song for young volunteers to learn and sing as a group.

---
Song (Written By Durmerrick R.)
*Calvary Honor society
We got to build our community
So we put our faith, in god and know
He's never gonna fail oh no no no
They say faith without works is dead
So you gotta DO just whatever says
And seek to stand for righteousness
Even when such a stand
May be unpopular just take his hand
And don't you worry what others may think Just remember he sees
everything And it starts, with you and me
*Calvary Honor society
We got to build our community
So we put our faith, in god and know
He's never gonna fail oh no no no

So when you put your faith, and works together Then You will see how, things are made better With every gift or maybe smile Maybe your time its all worthwhile child Youre making a difference with the smallest of things Just remember change, it starts with me And when you give just a little of your time There is a smile, Maybe first from you Then maybe from a child
* Can Be Arranged To Different Words To Accommodate Its Use , With Full Credit Given To Original Artist *
Submitted by Durmerrick R. 12/20/11
---
Kind and Generous
My favourite song to thank volutneers at at appreciation dinner or the like is one by Natalie Merchant entitled Kind and Generous. I've used it so many times, and it is always a hit with the volutneers and staff alike!
Supertramp's "Give a Little Bit" has also proven very popular.
Submitted by L. Salb 7/4/2011
Energize staff member Thea Woods (Generation Y) saw this section of the site and offered the following additions, with links to their lyrics:
---
LOVE IN ACTION
Do you think you can make a difference by what you do?
It's true, it takes only one act of kindness for the wheel to move

Chorus:
Love in Action starts a chain reaction
That power is in you, yeah
Love in Action starts a chain reaction
As you give to others, you give to you
Bridge:
And the walls of resistance tumble down
Fear and anger have no ground
when the power of love and kindness comes 'round
So, do you think you can make a difference by what you do?
It's true, the joy of giving and receiving will take away the blues
(Repeat Chorus)
Copyright 2000 Tammy Joseph
---
The Volunteer Song
To listen to a song specifically written for and about volunteers go to http://academic.regis.edu/volunteer/ivan/Sect05/sect05b.htm#VolunteerSong. There you can listen to the Volunteer Song, by Paul Horrisberger and Dick Kimmel. Through "The Volunteer Song", Paul relates why people volunteer, what they can do as volunteers, and the rewards of volunteering.
-Submitted by Claudia Colleir, Director, Volunteer Center of the YMCA
---
There's No People Like Volunteers
Sung to the tune "There's No People Like Show People"
There's no people like volunteers like no people we know. Everything about them is appealing.
Everything the limit will allow.
No where can you get that happy feeling when they are with us like now.
There's no people like volunteers we smile when they are near.
And we are hear to say they really save the day and what they do is worth more than their pay.
And anyone of them would always come through when there's a job to do.
We thank you so much.
--Submitted by Jill Mondry, Manager of Volunteer Services, Altru Health System, North Dakota
---
We Sing for Volunteers
We sing for volunteers that's true.
And that is why we sing for you.
The good news is we sing for free.
The bad news is we sing off key.
Sound off...Thank you
Sound off...Volunteers
Thank you, thank you, Volunteers
Song sung to Volunteers at our Annual Volunteer Appreciation Picnic
-- Submitted by Joyce Barkel, Volunteer Services Director,
Favorite Volunteer Songs
Submitted by Mary Lou McNatt, Regis University H-4, CO
The words and music for these songs are located at: http://academic.regis.edu/volunteer/songs/default.htm
Wind Beneath My Wings (Bette Midler)
For He's a Jolly Good Fellow (traditional)
A Thousand Points of Light (Randy Travis) **

Man In the Mirror (Michael Jackson)

Hero's Welcome (Michael Bolton)

Change the World (Eric Clapton)

A Little Help From My Friends (The Beatles)

Because You Love Me (Celine Dion)

Go Light Your World (Kathy Troccoll) **

Let's Hear It For the Volunteers (Mustard's Retreat)

I Volunteer (Collin Raye) **

We Are the World - Various Artists

Thank You For Being A Friend - Andrew Gold

Whenever I Call You Friend - Kenny Loggins

United We Stand - Brotherhood of Man

Get Together - Youngbloods

Lean On Me - Bill Withers

Hero - Mariah Carey
The Volunteer Recognition Skit Kit by Arlene Grubbs and Evie Levine in the Energize Online Bookstore has volunteer-related lyrics for many "old standard" songs. Here's one example:
Hooray for Volunteers
(Sung to the tune of "Hooray for Hollywood")
Hooray for volunteers
These extra super special volunteers
We couldn't copy without your smiling faces
And feel this place is
Great because you are here
Those tough jobs we wish
We could accomplish
You take on and do with the best of cheer
Hooray for volunteers
With you on board our troubles disappear
And any one of you will always come through
Each time we need you
To help us get the job done
We think the world of you
And of the job you do
Hooray for volunteers!
1/10/12
An international online journal to keep you current on trends, research, successes...
Learn more | Subscribe
Online training for individuals, organizations or corporations to work successfully with volunteers. Learn more