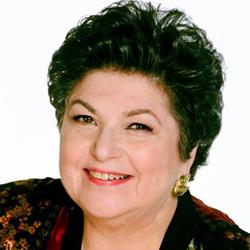 Susan J. Ellis, the Philadelphia-based volunteer management expert who traveled the globe to promote volunteerism and effective leadership of volunteers, has died. She passed away peacefully on February 24, 2019, after successfully living with cancer for over eight years. She was 70 years old.  
Widely recognized for her knowledge, her indefatigable spirit, and her relentless promotion of volunteerism, Ellis was considered the doyenne of the volunteer management field she helped develop. In 1977, she founded Energize, Inc., a training, consulting, and publishing firm that specializes in nearly every facet of volunteerism, working to assist organizations of all sizes and types to start, expand, or strengthen volunteer involvement. As president of this Philadelphia-based company, she assisted clients in nonprofit health and human service organizations, cultural arts groups, professional associations, schools, government agencies, and businesses throughout North America, Europe, Asia, Latin America,  and Australia.
A prolific writer, Ellis was the author or co-author of fourteen books, including From the Top Down: The Executive Role in Successful Volunteer Involvement; the top-selling By the People: A History of Americans as Volunteers; and The Volunteer Recruitment (and Membership Development) Book. From 1981 to 1987, she was editor in chief of The Journal of Volunteer Administration. She wrote more than 120 articles on volunteer management for dozens of publications, and wrote the national bi-monthly column, "On Volunteers," for The NonProfit Times from 1990 to 2015.  
Her interest in new technology regarding volunteer engagement was behind her launch of the Energize website, which won international recognition as a premier online resource for volunteer program leaders. "She was absolutely fearless in the face of new innovations," said Jayne Cravens, former director of The Virtual Volunteering Project and co-author with Ellis of The LAST Virtual Volunteering Guidebook.  In 2000, Ellis and colleague Steve McCurley launched the field's first online journal, e-Volunteerism: The Electronic Journal of the Volunteer Community, with Ellis and McCurley as co-editors. Since 2005, she had been the dean of faculty for Energize's Everyone Ready®  Online Volunteer Management Training Program. She considered herself the "midwife of volunteer management associations," and was the keynote speaker at association launches in Japan, Singapore, The Netherlands, and Ecuador, to name a few.
"One of the reasons volunteer management is even on the radar is because of trailblazers like Susan," said Sheri Wilensky Burke, a Philadelphia-based volunteer management and training consultant who began working with Everyone Ready and Energize in 2015.
Ellis' dedicated work earned her numerous awards, including the "Diamond Achievement Award" for distinguished alumni from Temple University, and the Association for Volunteer Administration's 1989 Harriet Naylor Distinguished Member Service Award. And before she died, Ellis made sure that her life's work could continue without her. According to long-time friend and Energize managing director Kristin Floyd, Ellis established the Susan J. Ellis Foundation to support programs to expand volunteer administration, and to support education and research activities in volunteerism. In addition, she prepared her staff and consulting team to continue the many facets of Energize, Inc. without her, which they have pledged to do.
"She kept running Energize, Everyone Ready, and e-Volunteerism for years past when she could have retired because they were basically Susan's gift to the world of volunteering," said McCurley, a friend and colleague for over 40 years. "She traveled the world both for work and simply to learn more about people. She had an opinion on everything, and would happily discuss it with anyone for any length of time. But as much as she loved to argue and loved debating vigorously on just about any subject, she was one of the few people who would totally reverse her opinion if you convinced her she was wrong.  As much as she loved arguing, she loved truth even more, and devoted her life to it. That's the person I will miss the most."
The only child of Holocaust survivors Ernst and Anne Ellis, Ellis grew up in Irvington, New Jersey. She moved to Philadelphia to attend Temple University and never left. After graduating from Temple's College of Arts and Sciences in 1969, she accepted a job with the community volunteer program in the Philadelphia Family Court. She fell in love with the program's volunteers and soon found her life's calling: bringing professional standards to volunteer management.  
Shortly after founding Energize, the lack of printed resources related to her new career inspired Ellis to write her first books. And when publishing houses refused to produce texts on volunteer management because the market segment was too small, Cara Thenot, publications and marketing director for Energize, recalled that Ellis created her own publishing company and bookstore within Energize to ensure resources were made available to those who needed them. "There have always been volunteers. Let's face it, volunteers built Noah's Ark," Ellis once said. "But there were no professional management guides or books."
Andy Fryar never forgot his first encounter with Ellis over 20 years ago, when he recruited her to be a keynote speaker at the National Volunteering Conference in Adelaide, Australia. "And after 30-plus hours of flights from the USA, including some delays, she was incredibly later than expected and completely exhausted," said Fryar, founder and director of OzVPM, Australasian Volunteer Program Management and national operations manager for volunteer management software company Better Impact.  "After a brief five-minute check-in to drop her bags in her room, Susan marched into a packed auditorium just as the MC was reading her bio to the audience, took the stage, and had us all completely mesmerized for the next two hours! Her professionalism and dedication to our sector will be most missed."
Like Fryar, Rob Jackson met Ellis decades ago at a conference and they soon developed a pattern of monthly Skype calls from his base in the UK where he writes, consults, and trains volunteer management professionals. Said Jackson: "When I think of Susan, I think of those monthly calls. I think of the fun we had writing and presenting workshops together, and her assertiveness with conference and event organisers. How lucky I was to know Susan, to learn from her, and to have been her friend."
After her father passed away when she was 30 years old, Ellis was fiercely devoted to her mother, who lived and worked with her in Philadelphia. Without other extended family members close by, Ellis was equally devoted to a wide circle of friends. When an early marriage ended in divorce, Ellis' cadre of friends became the family she wanted but never had. Admitting she would have loved to have children and a second marriage, Ellis nonetheless believed strongly that "my life has had real meaning," she recently told colleague and fellow author Carol Weisman. "If I had children, I wouldn't have been able to do as much to enhance a field I love."
Ellis' "selected family" of friends learned to treasure what former Energize intern Jeff Kahn called "the most eclectic set of interests imaginable." Ellis loved science fiction, Star Trek (but not Star Wars), unicorns (her medical support circle called themselves "The Badass Unicorns"), theater, film (especially children's animated movies), and Philadelphia (her Folklore and Folklife master's degree thesis at the University of Pennsylvania covered the history of scrapple). "She never did things halfway," said Kahn, executive vice president and general counsel, Children's Hospital of Philadelphia.  
Friends Patricia Wright and Kathy Gardner recalled her twice-yearly friend gatherings (referred to as the "New Year Party" and "Summer Camp") and the raucous potluck dinners Ellis hosted at her home in the Philadelphia suburbs. "When we gathered at Susan's home, we were 'family,'" said Gardner. "Her genuine warmth and welcoming spirit, her wonderful laugh, and her sense of the absurd drew us together in harmony." 
Throughout her career, Ellis' most natural role was perhaps that of mentor to volunteer professionals around the world.  There was no call she wouldn't take, no email she didn't answer if someone needed her help. "While working with Susan, I learned to embrace my own identity as a volunteer engagement professional," said Katie Campbell, co-author of By the People who calls herself Ellis' 'first volunteer' at the Family Court program. "She continued to play this role with many, many others in our field – a powerful legacy indeed."
Betty Stallings, a friend and well-known volunteer management colleague, agreed. "Susan's light was sometimes blinding as she pushed us forward to a future we weren't always sure we were ready to tackle," she said. "She was an amazing and cherished mentor."
Ellis' final gift was the grace, dignity, and humor she imparted to her friends as she fought her disease since being diagnosed in 2011. Her steady stream of detail-oriented emails about her medical journey – which she called her "Medical Magical Mystery Tour" – reminded everyone that facts matter; that compassion trumps frustration even when undergoing chemotherapy or a gamma knife procedure; and that asking questions is a good thing  – a renowned Susan Ellis trait that led one of her physicians to describe their relationship as a "true partnership."
Said Stallings: "The last few years have been challenging in so many ways for Susan, but having the Badass Unicorn support group was a blessing for all of us.  She shared her journey with courage and humor, and gave us all a special connection and a model for end of life on this earth."
Ellis' last email to her support team was sent on January 24, 2019, at 8:16 pm.  "One day at a time," she wrote. "Smiles as often as possible. Love to you all!!! XOXO Susan."
*******
Private graveside services are planned for Tuesday, February 26, 2019;  friends and colleagues are planning a private memorial service at the Ellis home at a later date.
In lieu of flowers, donations can be made to the Susan J. Ellis Foundation.  Please send to:
Susan J. Ellis Foundation
PO Box 9981
Philadelphia PA 19118