by Betsy McFarland
We are pleased to share news from the Susan J. Ellis Foundation. As of this month, the Ellis Archive website has been launched.
This post was originally published in Forbes Magazine on April 16, 2020 and worth sharing here.
Get free tips and updates!
Sign up for your choice
of our monthly e-newsletters.
Coronavirus Resources
Resources for Involving Volunteers Successfully

Change the Way You Work with Volunteers
Energize's Online Volunteer Management Training (Everyone Ready) delivers quality training to you and your network.
The Learning Center provides a library of 40 seminars and guides, available 24/7 including:
Handling Challenging Behavior by Volunteers,
New Approaches to Recruitment,
Volunteer-related Issues in Risk Management,
Bridging the Gap Between Employees and Volunteers,
Demonstrating the Impact of Volunteer Involvement, plus

In the July - October 2020 Issue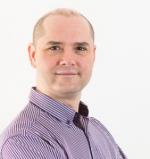 An Enterprising Voyage of Discovery: The Legacy of Susan J. Ellis and the Journal's Future
This special issue devoted to e-Volunteerism's Co-Founder Susan J. Ellis begins with a feature by Rob Jackson, the Journal's new Editor-in-Chief. In this article, Jackson reflects on the legacy of Ellis and her life's work, including how and why she started the profession's first online journal 20 years ago. He also shares reflections on Ellis' work that has emerged in the last 17... read more | subscribe