Our self-paced training program provides leaders of volunteers at all experience levels a solid foundation for engaging volunteers strategically and effectively. Organized around 8 best practices, the training guides learners through every step of partnering with volunteers—from designing volunteer roles and recruiting volunteers to training and celebrating volunteers and evaluating impact. The program features 1 year of full, unlimited access to more than three dozen seminars and downloadable instruction guides, allowing you to learn on your own time, at your own pace.
In-Person Workshops and Keynotes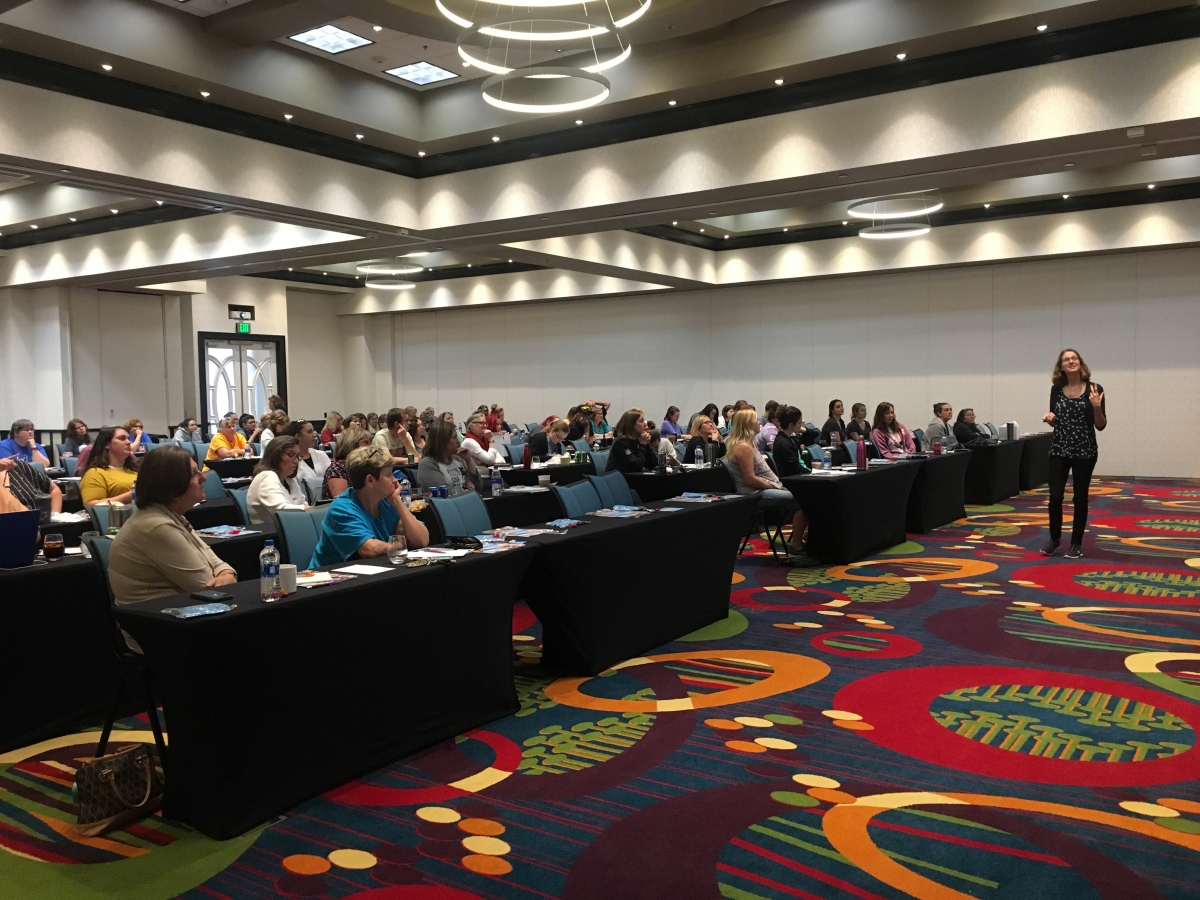 Adisa's Energize team has designed and delivered hundreds of engaging and inspiring sessions that appeal to all learning styles. Whether a keynote or workshop, our speakers guide participants through a learning journey to ensure they absorb the content and are prepared for action they can immediately apply to their work. We can tailor sessions to meet your participants' situation, group size, skill level, and timeframe. Below are topics frequently requested, but we can also speak on other issues of particular importance to your audience.  
•    Empowering You as a Leader in Advocating for Volunteers 
•    Creating a Culture that Embraces Volunteers
•    New Approaches to Volunteer Recruitment
•    Assessing Volunteer Performance 
•    Building and Sustaining Strong Volunteer Leadership 
•    Managing Challenging Volunteers and Reducing Conflict
•    Gaining Leadership Support for Volunteer Engagement
•    Demonstrating Volunteer Impact
•    Building the Foundation for Volunteer Involvement
Contact Us to Discuss the Possibilities
By far this presentation was one of the favorites as everyone connected with Betsy and she had all of us interacting with not only herself but each other. The information she spoke about was something we all needed to hear and was very inspiring. 
Virtual Options
Adisa also provides a virtual training and learning formats that guides leaders of volunteers through managing their volunteer engagement strategically. We work closely with you to design online sessions using a variety of approaches to best meet the particular needs of your learners.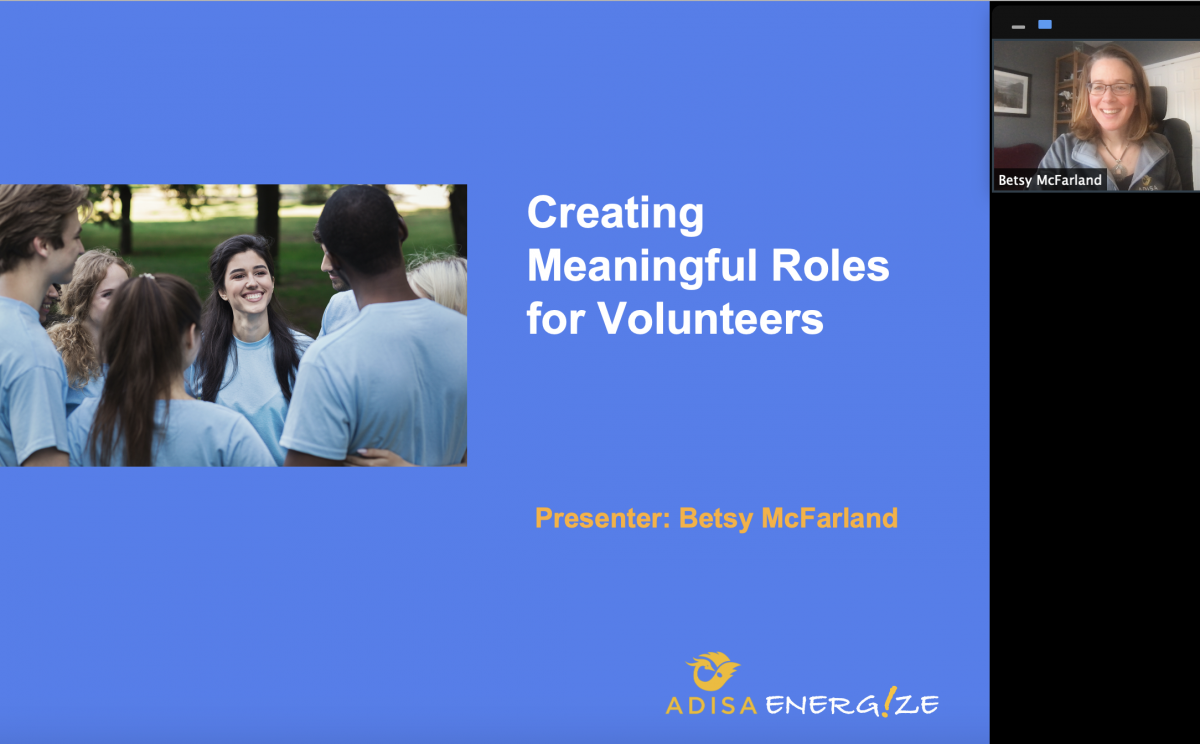 Webinars — Typically 60-minutes in length, we conduct webinars using Zoom technology with accompanying PowerPoints and handouts on just about any topic desired in volunteer engagement. Webinars are generally one-way learning experiences by nature, which limits interaction. However, our presenters are always active in the chat feature and allow time for questions.  
 
Interactive Learning Sessions — Our trainers are flexible and very comfortable using a variety of technologies to support participant learning. Interactive sessions are frequently hosted using a combination of Zoom, group breakouts, online digital white boards and other collaboration tools. We facilitate learning by designing virtual hands-on activities and discussions centered around particular topics that need exploration, guiding participants in identifying their program needs and implementing solutions. Interactive learning sessions can range from 90 minutes to several hours, depending on the number of participants and topics to be explored. 
Contact Us to Discuss the Possibilities
Amazing, I have so much to take away to apply to my volunteer coordinator position as well as my professional job. The slides were super engaging.
Betsy is an amazing presenter! I was very impressed with her extensive knowledge, covering of all the relevant topics/concerns in volunteer supervision, giving meaningful advice, and her preparedness in answering all of the participant questions.