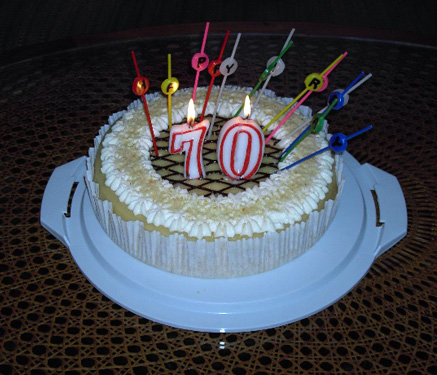 For the first time in over 20 years, the staff at Energize, Inc. has hijacked the Volunteer Management Hot Topic from Energize's founder, Susan J. Ellis. It's true that for the past several months, Susan has reduced some of her responsibilities at Energize to focus on her health. But, that is not the reason for our civil disobedience. We have jumped up and grabbed the reins of Susan's monthly Web vehicle to draw attention to a significant event. On the 18th of this month, Susan will celebrate her 70th birthday and Energize's 41st birthday. We don't want to let this moment pass without acknowledging Susan's impact on us and the field of volunteerism.  

On March 18, 1977, Susan celebrated her birthday by founding Energize, Inc., offering consultation and training to the world of volunteerism. She presented the most effective ways to involve volunteers in every aspect of an organization, with her "say-it-like-it-is" style mixed with her deep understanding of the field and creative ideas. Since then, Susan has assisted clients throughout the world (23 countries) to create or strengthen their volunteer corps. During this time, Susan also authored or co-authored 14 books, several of which have been translated into Japanese, Taiwanese, French, and Italian. From 1981 to 1987, she was editor-in-chief of The Journal of Volunteer Administration. What's more, she has written more than 120 articles on volunteer management for dozens of publications; posted the provocative "Hot Topic" essay on the Energize Web site monthly since 1997; and written a national bi-monthly column, "On Volunteers," for The NonProfit Times. Phew…and that's not all.
Over the past 41 years, Susan developed Energize into a multi-faceted company with support across the globe. In addition to consulting and training, Energize publishes, sells, and distributes books to give voice to the best volunteer management materials available, which have often been overlooked by traditional publishing houses and bookstores. With the advent of the Web and Susan's fascination for technology, the Energize Web site has evolved into thousands of pages of free volunteer management information for all to access. With fellow experts in volunteer management, Susan played a key role in launching an online venue, e-Volunteerism: The Electronic Journal of the Volunteer Community, to take leaders of volunteers deeper into the history, theory, and philosophy surrounding volunteer leadership and social engagement. As online technology advanced, Energize kept up. The Energize team created the Everyone Ready® Volunteer Management Skill-Building Program, designed to deliver quality online training and regular communications to individual learners or an entire network.
Susan is committed to the advancement of volunteerism as an invaluable social structure, the support of the leaders of volunteers in their drive to empower volunteers, and the acknowledgment of volunteer resources management as a true, respected profession. Susan continually serves as a volunteer herself:  she was involved in the Association of Volunteer Administration in its early years; has spoken publicly for the rights of volunteers and their leaders; written letters to top government officials (including the president of the United States); and just last year shared her marketing expertise in support of the National Summit on Volunteer Engagement Leadership. Her passion cannot be questioned. She has touched us all and influenced the field in ways we cannot measure.
We, the Energize staff, applaud Susan's contributions and share with her our heartfelt birthday wish. And, we look forward to continuing the good works of Energize!
Happy birthday, Susan.  
Please join us in the Comments below by sharing a birthday wish or a brief story about how Susan (or Energize) made a difference in your volunteer management career!
Receive an update when the next "News and Tips" is posted!