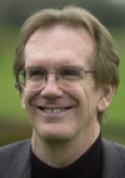 Richard Lynch is a Seattle-based management consultant with a variety of clients in the United States, Canada, England and Russia. He is the president of Lynch Associates, a consulting firm whose mission is to help organizations create work environments which foster commitment and excitement and positive self-esteem.
Each year, Rick speaks at approximately 150 workshops, conventions, and conferences in North America and Europe on topics related to personal growth and management effectiveness. He is the author of the books Precision Management and Getting Out of Your Own Way and of a monograph called "Developing Your Leadership Potential." He is the co-author of the books Volunteer Management and Secrets of Leadership. Lead, his book on leadership was published by Jossey-Bass in January 1993.
Before starting his own firm in 1977, Rick worked for five years as a project director and senior trainer for three management consulting firms in New York and Washington, DC. He holds a master's degree from the University of Iowa.