Incentives to volunteer appear in different forms: volunteers receiving discounts and offers from shops, businesses, cinemas etc.; access to concert tickets unavailable to anyone but those who volunteer a certain number of hours; and discounts on membership dues for the organisation people choose to volunteer with. Just recently, Civil Society Media reported on a UK volunteering charity that "launched a volunteering reward card scheme". I'm sure many more and varied examples exist.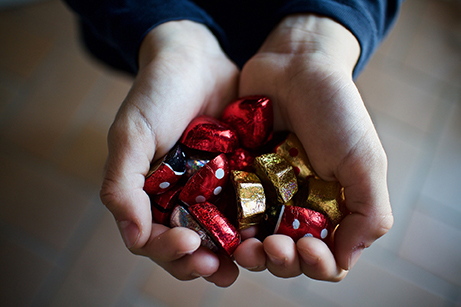 I've seen leaders of volunteers deeply uncomfortable with these incentives, focusing on their financial value and seeing them as nothing more than bribes. I've seen others set aside their initial discomfort because the incentives offered attract new and / or diverse groups into volunteering. I've seen others wholeheartedly embrace the idea right from the start, with new initiates being launched around the world.
This issue came up in my mind recently after reading a Blinkist summary of Daniel Pink's book, "Drive". Pink argues that we need to change our idea of how people are motivated - surely a key topic for leaders of volunteers! Pink suggests that the carrot and stick approaches of rewards and sanctions continue to dominate the workplace:
Employers who rely on extrinsic motivation work on the premise that their workers, if not driven by the consequences of the stick and the carrot, fundamentally have no enthusiasm for their work and will try to shirk any responsibility; therefore, those in a management position must invariably direct and supervise them.
Sound familiar? That's pretty close to the attitude many organisations and employees have of volunteers. It certainly chimes with the way modern volunteer management has developed, becoming more formalised and HR-like as it emphasises rules, management, processes and control.
As a counter to this, Pink makes the case for a different approach:
There is another inner force that drives us: the intrinsic Motivation 3.0. When a person finds a job fulfilling, no further reward is necessary.
In other words, if the work we give volunteers meets their motivational needs then that's all the incentive (and reward) people need to get involved. Consider:
Tens of thousands of people write and edit articles for Wikipedia voluntarily, out of pure enjoyment. They invest valuable working time in this endeavor and receive not even the lowest material reward in return. Although the growth of Wikipedia was dependent on voluntary writers, the project became an enormous success. In contrast, its rival product, Microsoft Encarta, whose development was in the hands of well-paid professional authors and editors, was closed down some years ago.
Pink makes a critical point. We do not get the best out of people - paid or volunteer - if we assume their default setting is "have no enthusiasm for their work and will try to shirk any responsibility". Yet isn't that exactly why we have extrinsic incentives to get people to volunteer? We feel the need to dangle some shiny carrot to get people to consider giving us some of their precious time because, if we don't, they won't.
Further, dealing with our volunteer recruitment challenges by relying on incentives might actually contribute towards a concerning aspect of society that Pink highlights:
Intrinsic motivation is gradually lost as a person is confronted with a world in which everything relies on extrinsic motivation. As children, we are driven by our inner desires to learn, to discover and to help others. But as we grow, we are programmed by our society to need extrinsic motivations: if we take out the trash, study hard and work tirelessly, we will be rewarded with friendly praise, high grades and good paychecks. Slowly, we lose more and more of our intrinsic motivation. On the path towards adulthood, our natural dedication decreases with age. Striving to change something in oneself and in society is a much healthier and satisfying impetus. For more and more people, such meaningful goals have become their main driving force. We are increasingly committing ourselves to voluntary and unpaid activities.
Wow, that's pretty powerful! I wonder if those of us in volunteer leadership and management are often barking up the wrong tree. Faced with immediate recruitment struggles, are we taking the easy way out by incentivising people to volunteer? Are we mistakenly placing too much emphasis on policies, procedures, rules and control as the essential tools to get the best from volunteers? Are we seeing success in how many volunteers we have and how many hours they give rather than in an understanding of the true difference they make in our communities?
The more I think about it, I think the answer is yes.
If we want to incentivise people into volunteering, then perhaps we need to steer a different course. A course that offers a more flexible, empowering, rewarding and fulfilling volunteering experience. As Pink puts it:
Intrinsically motivated people want to be able to dictate when they work, what they work on, and what they are responsible for. They do not need to be directed or rewarded, because they enjoy working and do so voluntarily, without demanding anything in return.
Relinquishing control like that is a big shift for many of our colleagues who work with volunteers. It means we, as leaders of volunteering, will have to effect significant cultural and practical change in our organisations. That requires is to cast off the shackles of how we've always done things and embrace new approaches.
How exciting!
I'd love to hear from you now:
Have you tried incentives to get people to volunteer? What were they? Did they work?
Are you trying to implement these kinds of changes in your organisation? What's working?
Do you agree with my thoughts or do you see things differently?
Receive an update when the next "News and Tips" is posted!