Last month Susan J Ellis, president of Energize Inc., wrote a Hot Topic updating us on her fight with cancer and explaining future plans for the company. Over the next three months, the consultants working closely with Susan and the Energize team will introduce ourselves in the monthly Hot Topic, sharing a little of who we are and discussing an issue in volunteer leadership and management that we feel passionate about. I have been asked to go first and, as a Brit, I feel we can't continue until we've been properly introduced.
Hello. I am Rob Jackson, director of Rob Jackson Consulting Ltd. It's nice to meet you.
OK, with that done:
Who am I and why am I part of the Energize team?
Earlier this year I marked twenty-four years working in the volunteering movement and thirty years as a volunteer. I've worked for a few organisations in my career, most notably spending six years in a senior management post at Volunteering England. Amongst many responsibilities: I led our project funded work in sport, health and social care, and infrastructure development; held the strategic lead for our relationship with over 300 local volunteer centres; and oversaw the 2007 merger with Student Volunteering England.
I left Volunteering England in 2011 and founded Rob Jackson Consulting Ltd, working as a consultant, trainer, event speaker, and author. Whilst most of my work is in the UK, I have considerable experience overseas as well. I was co-chair of the working group on quality volunteering for the European Year of Volunteering 2011; have spoken at events in Romania, the Republic of Ireland, Turkey, Malta, Portugal, and Poland; and have made numerous visits to deliver training in the USA, Canada, Australia, and New Zealand.
I have known Susan since 1996 and consider myself fortunate to not only have her as a colleague and mentor but as a friend too. I have worked as part of the editorial team at e-Volunteerism.com for many years, and since January 2013, I have co-authored the Journal's Points of View articles. In 2015, Susan and I launched the UK version of the ever-popular Energize, Inc. book, From The Top Down: The Executive Role in Successful Volunteer Involvement.
Which leads me nicely onto my burning issue in volunteer management.
What is my burning issue in volunteer management?
 I actually find it hard to pick just one, but for this article, I'm going to focus on our need as a profession to influence more effectively. As I put it one of my keynote presentations, leaders and managers of volunteers have to stop being so bloody nice!
Most of us who work with volunteers are inherently nice people. We must be to effectively engage and lead others to work for no financial reward, often in challenging circumstances. But that niceness can also be our downfall.
We can fail to take action against the toxic volunteer who drives others away and holds our organisation back from meeting its mission. If we fail to address poor performance and behaviour by volunteers then we communicate a message that says we don't care what they do or how they do it, devaluing the contribution volunteers make and damaging our professional credibility.
We can fail to challenge the prejudices of paid staff about the competence of volunteers. I too often hear stories of employees who consider volunteers to be incompetent, unreliable and ineffective simply because they are unpaid. Yet, countless volunteers around the world make life and death decisions every day as firefighters, lifesavers, and paramedics (to name just three roles).
We can fail to effectively influence senior leaders. Our niceness means we too often accept what we are given, expressing gratitude when inadequate resources are allocated, or budget cuts made, for engaging volunteers.
We can fail to lobby funders, government, and others in positions of power and influence. Few professional associations for leaders and managers of volunteers take on an advocacy role, speaking up for their members. Instead, they emphasise developing good practice and supporting networking, both valid activities, but of limited value if the wider context for our work remains ignorant and ill-informed about volunteering.
Don't get me wrong. I don't think we should stop being nice all the time. Nor should we become petulant toddlers, throwing our toys out of the pram when we don't get what we want. Rather, it's imperative that we balance our inherent niceness with an assertive streak.
What do you think?
Do you agree that we can sometimes be too nice?
Do we accept our lot to readily, not speaking up and challenging the status quo?
What have you done to effect change?
What happened?
What did you learn?
So there you have it. That's me, why I'm involved in Energize and a little about one of the issues I am passionate about.
What's Next?
Between now and the end of the year I will be continuing to write about the issues that matter to me on my blog, in my monthly column for the UK's Third Sector Magazine (subscription required), for the Points of View column in e-Volunteerism, and quarterly, Energize will feature a Hot Topic from me.
I'll be playing a role, alongside Australian colleague and friend Andy Fryar, to steer International Volunteer Managers Day through 2018 and planning for 2019.
I'll be training in the UK, including sessions in Wales and Cumbria where I'll be tackling the topic of "Understanding and effecting real change for success in volunteer involvement".
And if that wasn't enough, I'll be working on plans to return to Australia, New Zealand, and North America in 2019 and 2020.
Oh, and I'll be hanging out with my wife, four children and a two-and-a-half year old cockapoo called Ruby and pursuing my passion for motorsport (especially Formula 1); music (I have eclectic tastes but especially blues and rock); food and wine; reading and movies; and history, politics, and travel.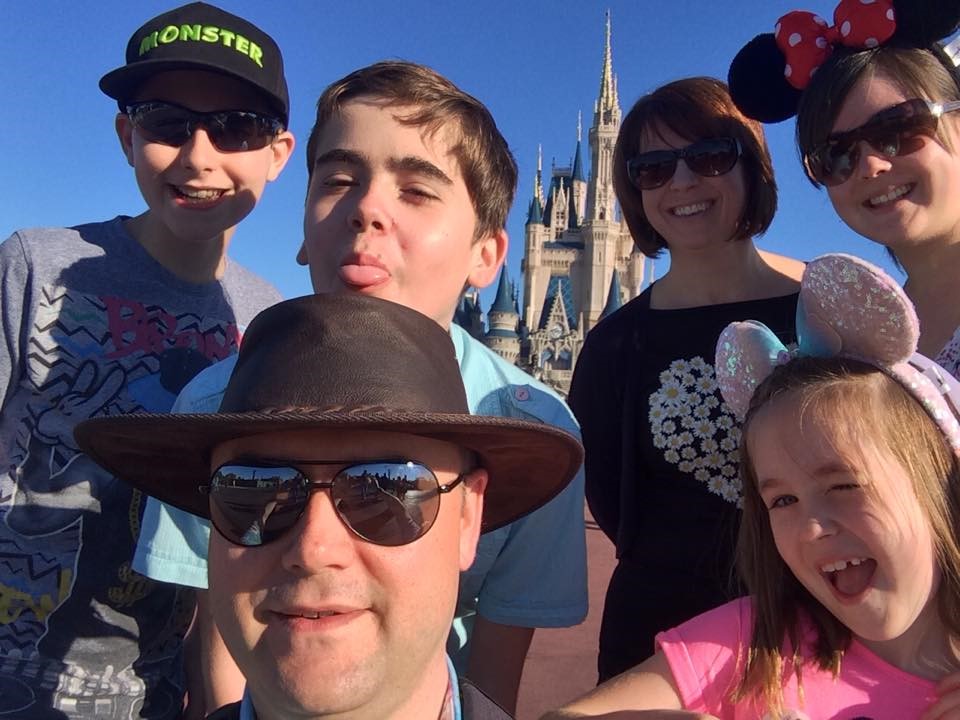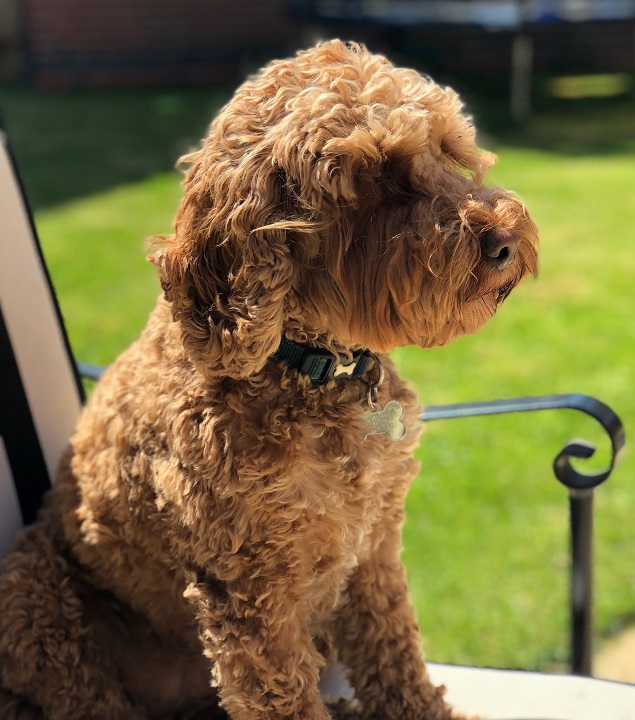 How to get in touch?
Drop me a line via the Energize Contact Us form or contact me at rob@energizeinc.com. I'd love to hear from you.
Receive an update when the next "News and Tips" is posted!