In addition to my consulting and training work in volunteer engagement, I am a busy mom and an active volunteer in my community. While I am fortunate to have a flexible work schedule, my time is limited (like most of us these days), and I am amazed at how often in my volunteer experiences that my time is wasted. While frustrating, I recognize that these experiences are teachable moments.
Often when I conduct a training or deliver a presentation, I discuss what I call "the common-sense approach" to volunteer engagement. What I mean is that we often have all the information we need to successfully partner with volunteers just by thinking about our own volunteer experiences. The best way to learn the dos and don'ts of volunteer engagement is to become a volunteer and experience what they experience. I am not trying to minimize the importance of volunteer management practices – quite the opposite! My point is that having the knowledge of the processes to effectively partner with volunteers is just one component of successful volunteer engagement; the other is to understand the reality of the volunteer experience.
Here are some examples from my own experiences and the lessons I learned.
Lesson 1: Respect volunteer time
This is my number one biggest pet peeve, particularly with scheduled meetings! It's also one of the reasons cited repeatedly for why volunteers stop volunteering – they felt that their time was underutilized or wasted.
I serve on committees and teams and have attended countless meetings that were just not necessary. Before you plan a meeting, think about the objective and the outcome and if a meeting is the best way to achieve them. If there is no good reason to meet, then cancel the meeting. Or, consider if everyone involved needs to be present at that meeting. Perhaps new volunteers need to be present but veteran volunteers don't need to be, or only need to attend part of the meeting time. Can new information be shared by e-mail? Trust me, no one will ever say I wish we had met; conversely, they will appreciate you recognizing the value of their time.
Lesson 2: Prepare volunteers for success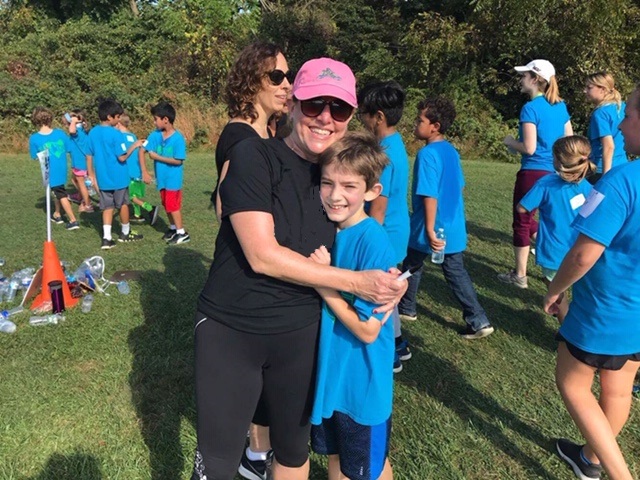 To maximize volunteer potential, we as volunteer coordinators need to ensure that volunteers have the information and tools needed to do their assignments to the best of their abilities, and with adequate time for them to prepare. It's not just conducting orientation and providing training. It's considering what is needed, and by when, to perform their responsibilities.
Which brings me to my next pet peeve… if a meeting is necessary then provide a timed agenda in advance so participants will know what is being covered and can come prepared to discuss the issues. Provide background materials prior to the meeting, with adequate time to prepare – not an hour before the meeting. Introduce meeting attendees or provide name tags. Start on time and end on time and stick to the time allotted for each agenda item. These tips work for orientation and trainings as well – any time you need to gather a group of volunteers.
Here are a few more examples from my own experiences:
If a coach has her first practice the next evening, she shouldn't have to reach out several times the day before the practice to find out what she needs to know for that first practice.
If background checks and security clearances are needed to perform a volunteer task, don't wait until two days before the task is scheduled to ask about those checks and clearances, particularly if they had already been submitted prior to the current assignment.
If the chair of a major annual event relies heavily on volunteer support, don't send out what is needed from the volunteer committee one month before the event, with the expectation that goods and services that need to be donated will be collected within the next two weeks.
Imagine how each of these scenarios made me feel as a volunteer. No one volunteers to do a bad job. It is our responsibility to ensure that volunteers are fully prepared for their assignments.
Lesson 3: Follow-up in a timely fashion
I have been a volunteer coordinator for several organizations, so I know firsthand the challenges of balancing the time needed for work responsibilities and keeping up with communication. It is important though to establish a communication system and make sure volunteers know when they can expect a response. We often spend a great deal of time focused on formal recognition, but it's this type of informal recognition that can have the greatest impact on volunteer tenure. A return email or phone call within 24 hours is realistic. Even if you don't have the answer at that time, acknowledgement that you will follow up and when is essential.
And back to those meetings. It's important to make sure that next steps are communicated in a timely fashion and there is accountability for implementation of meeting outcomes. If someone was unable to attend, who will follow up and communicate what happened, next steps, expectations, etc.
There are many more lessons to be learned from my experiences, but you get the idea. The reality is that I continue to volunteer for some of these causes despite some of these challenges, but there are other roles that I have discontinued because of my frustrations. With more people feeling the stress of trying to do it all, you want to ensure you maximize volunteer time and not waste it. Consider your own volunteer experiences – what you liked, what you didn't – and use that information to strengthen the way you lead volunteer partnerships.
Questions:
Think about a time when you volunteered, and the experience was positive. What contributed to your commitment as a volunteer?
Think about a time when you volunteered, and the experience was not a positive one. What could have been improved?
What do you think are volunteers' biggest frustrations partnering with your organization? What could you do to minimize those frustrations?
Receive an update when the next "News and Tips" is posted!