With sadness we share the news that our president, colleague and friend, Susan J. Ellis, passed away February 24, 2019, after successfully living with cancer for over eight years.
Besides founding our company, Energize, Inc.  in 1977, Susan was a compelling force in bringing awareness to the power of volunteering; the effective management of volunteer involvement in organizations; and, even more dear to her heart, the importance of substantive support for volunteer engagement strategy from organizations' administrators, executive directors, CEOs, and boards of directors.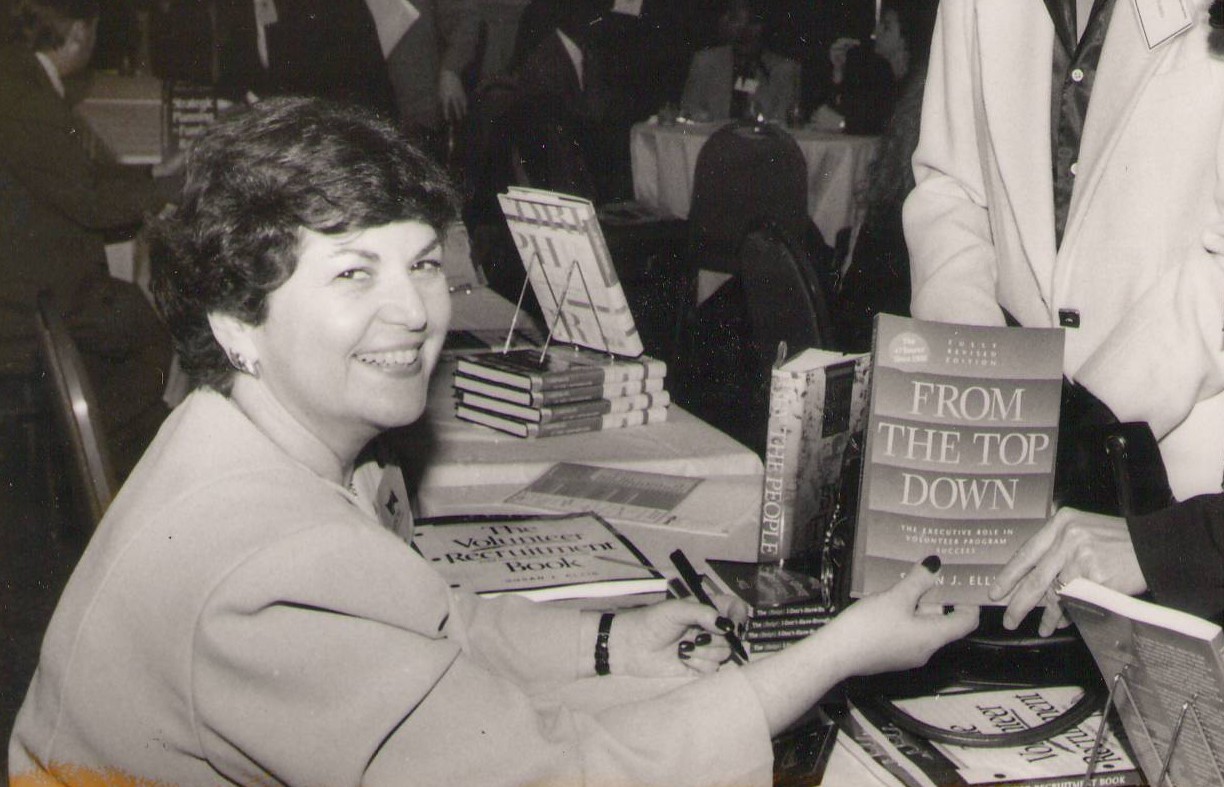 Susan was a vibrant speaker and presenter. Many of her quotes are shared among leaders and professionals in volunteer involvement and individuals dedicated to volunteering. To share a few, she has been heard saying:
Volunteering is so pervasive it's invisible. We take for granted all the things that have been pioneered by concerned, active volunteers.
Men have always volunteered, they just called themselves coaches, trustees, and firemen!
Paul Revere earned his living as a silversmith. But what do we remember him for? His volunteer work. All activism is volunteering in that it's done above and beyond earning a living and deals with what people really care passionately about. Remember, no one gets paid to rebel.  All revolutions start with volunteers.
We know Susan inspired and influenced many wherever she traveled to speak on volunteer involvement or train organizations on volunteer management strategy. Susan's vibrant and strong personality also leaves us with many memories about how she touched us personally.
We would love to hear how Susan made a difference in your organizations, professional development, or perspective on volunteering. Please share these thoughts or any Susan quotes on this page in the comments below.
Additional resources about Susan and her life's work:
A Virtual Tribute to Susan J. Ellis has been organized by friends and colleagues to bring people together and celebrate her life and legacy. AL!VE ( Association of Leaders in Volunteer Engagement) has generously offered their "webinar room" via Zoom for the gathering. See details below:
Sunday, March 10 - 2 PM Eastern Daylight Time
Zoom webinar room: https://zoom.us/j/125108305 
Meeting ID: 125 108 305
Receive an update when the next "News and Tips" is posted!