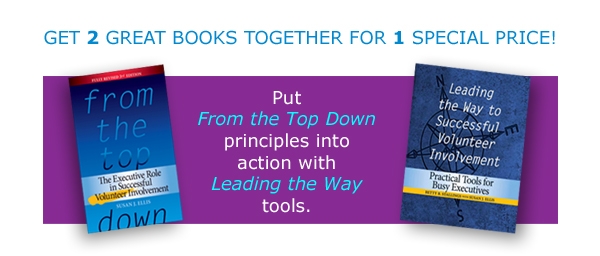 The Executive Role in Successful Volunteer Involvement, 3rd Edition
Outlines the key executive decisions necessary to lay the foundation for successful volunteer involvement: policies, budgeting, staffing, employee-volunteer relationships, legal issues, cost and value of volunteers, and more.
Practical Tools for Busy Executives
Workbook of checklists, worksheets, idea stimulators, and other practical tools for senior-level leaders to incorporate volunteer involvement as a key ingredient in the overall strategy of an organization.
When you've completed the book, come back and submit a comment here!