A case of mistaken identity sparked this Hot Topic. I was contacted by someone at a local private school who thought I was an alumna, inviting me to become a volunteer pen pal with current lower grade students to show them the value of handwriting, even in the digital age. What a neat idea! But being a different "Susan Ellis," I didn't qualify. (Not to worry, I've asked her to write about this project for e-Volunteerism.)
This creative way to involve alumni as assets to the current student body confirms once again that there are many ways to build a network of supporters, beyond just asking for funds. There must be something about this month that brings this subject up, because last October I wrote "Keeping Former Volunteers in Our Circle of Good Friends" and, in October 2013, I shared "Prospective Volunteers Are Closer than You Think." Both offer many practical ideas any organization can implement.
It's always worthwhile to revisit the discussion of how we can activate a continually growing circle of supporters – and avoid missing opportunities to expand available resources for our organizations and clientele.
Expand the Definition of "Resources"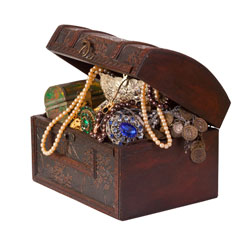 Raising money sits highest on the priority list of most nonprofit organizations. This is reasonable, but narrow as a goal. What happens when we get money? We spend it… on employee salaries, all sorts of equipment and supplies, and everything else. If we can instead get some of the expertise and things we need without spending cash, the pressure of fund raising is eased by people raising.
Although volunteers are seen as one way to stretch the budget, most executives persist in visualizing time donors helping mainly in ancillary ways or offering low-level skills. But we can transform preconceptions of volunteering by changing the vocabulary to that of pro bono services, through which a nonprofit can obtain donated professional or specialized skills normally costing even more money than could be raised or would be budgeted. Going to, say, a public relations firm and requesting a cash donation may result in a check which then needs to be spent to obtain services. Asking for donated services, on the other hand, can result not only in highly effective project results but also in developing a long-term relationship with the company and its employees, potential ongoing financial donors in the future. Plus, grant money from other fundraising campaigns can be spent in other areas.
And, we can ask for more than people skills. Businesses, schools, faith communities, and even other nonprofits may have tangible things that they might give us via donation, loan, or barter.
Go Beyond Fundraising
Maybe the most important reason to do more than ask for money is that fundraising turns many people off, especially if they are on several charity lists and feel unable to donate to everyone. While every cause explains its needs differently, ultimately all fundraising pitches sound the same, and the person being solicited knows that our goal is getting money from anyone who will give. It's not a personal, "we value you" message.  It's also why people who have tried unsuccessfully to volunteer for an organization, or stopped volunteering due to a bad experience, are highly unlikely to give that organization money ever again. The thought being, "If you can't appreciate my offer of time or skills, why should I support you financially?" (Especially if the financial value of the skills volunteered far exceeds what the person might be able to give in cash.)
What to do instead? Always include some tangible ways that a prospective supporter can help your cause as an alternative or in addition to writing a check. Explain the types of projects for which you are seeking funds and what expertise, services, or items will be needed (on which the donations will be spent unless you can obtain them in another way). Be specific, such as:
Marketing materials – needing both promotional skills and talents such as graphic design or photography. Not to mention in-kind printing services or Web site development.
 
Access to things like storage space, conference rooms, parking, occasional use of a 3-D printer – whatever.
​
Periodic help at large events or seasonal festivities, which can include providing refreshments, decorations, entertainment, and any other element of a great affair. (Ask for cooks as well as cookies!)
 
Volunteer roles that let someone do something of meaning in a personal way (not necessarily ongoing or onsite service), wonderfully illustrated by that alumni pen pal project that motivated this post.
 
New or used furniture and office equipment and/or help moving new or used furniture.
 
Items needed for clients, whether tangible things like clothing and toys, or services such as haircuts and driving lessons.
Use Wish Lists. They Work!
Wish lists are a time-tested solicitation technique that remains effective. Use them! The bullet items above can become the basis for any number of wish lists, targeted at different audiences. Then keep the lists updated so they are current. This means removing items once obtained, which you can even do by crossing out items and leaving them visible – showing your success rate. 
So, with whom should you share the lists? Include…
The same people who receive solicitations for money, especially annual appeals to vendors who do business with your organization (who may wonder whether a cash donation is pay-to-play but probably never considered the idea that their unused desks might be of value to you)
 
Current and past volunteers, both in newsletters and on bulletin boards and social media
 
Visitors to your building, especially in places like waiting rooms or cafeterias
 
Employees (why not enlist their help?), in staff lounges or meeting rooms
 
Neighbors, in businesses and residences close to your facility (of course ask for each site's permission and cooperation in spreading the word of your needs)
 
The public, on your organization's Web site, linked both to fundraising and to volunteer recruitment appeals
You never know what treasure troves may be uncovered unless you ask.
And guess what? You might even recruit a dedicated team of volunteers who love to ferret out buried treasure to spend their time whittling down the wish lists.
Be Ready to Welcome ALL Gifts
There is an implicit assumption here that your organization wants and is ready to welcome non-cash resources! It may not be. I feel this approach can only work if there is close communication and collaboration between the volunteer services team and the development team. And, I mean a relationship that isn't territorial and sees success as building both the corps of volunteer support and the long-term financial viability of the organization.
The leader of volunteer resources has an important role to play in screening and managing the individuals who donate their services as a result of these solicitations. If the experience of offering help is not handled in an appreciative and effective manner, it can backfire. So "first response" is critical. Be sure to have a plan for how to handle and who will handle offers of support. Will potential donors use the development staff phone numbers and e-mail addresses, or those of volunteer services personnel? How will progress and response data be shared and used?
It's not easy, but the impact of blending donated money, goods, time and skills is potentially enormous.
Are you, as leader of volunteer resources, included in planning for fundraising so you can suggest possible non-cash avenues to obtain what is needed?
How often do you meet with your organization's fundraising team to coordinate outreach and share prospects?
How have you used resource-seeking wish lists and have they worked for you?
Receive an update when the next "News and Tips" is posted!