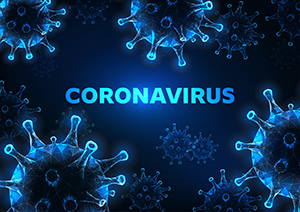 Our thoughts are with every company and organization dealing with COVID-19 as information changes minute-to-minute. We are diligently working to compile a list of resources to help leaders of volunteers deal with this quickly evolving situation and we need YOUR help!  We have started the list below. 
Share Your Resources
If you have sample communications, tips, trainings, or other resources you are using, please share them through our Coronavirus Response form (no longer available).  If you have seen resources from others that you find helpful, let us know so we can share those too. We would love any and all suggestions.
Resource Directory 
Live Events and Free Classes
No longer posting
Public Health Resources
Resources from Volunteer Centers, Associations, and Others
Volunteer Engagement Blogs
Examples of How Organizations Are Responding
Taking Care of Yourself and Your Volunteers
Leveraging Technology
Energize has a book on Virtual Volunteering
WiredImpact offers resources for planning online events and how to manage work from home. 
The United Nations Volunteers (UNV) robust database of online volunteer opportunities allows organizations and volunteers to team up to address challenges – anywhere in the world, from any device. 
6 Strategies for Digital Learning Success, by the Center for Creative Leadership 
TechSoup offers Nonprofit Resources for Remote Work During the COVID-19 Outbreak
No longer available - Preparing for Emergency Online Teaching by The Chronicle of Higher Education  
The following videoconferencing companies are offering free use of their tools in response to coronavirus:

BlueJeans: First responders and NGOs may have organization-wide access to BlueJeans for an initial period of 90 days, and BlueJeans may extend that term as needed.
Cisco Webex is offering unlimited usage (no time restrictions) for up to 100 participants
Zoom is proactively lifting the 40-minute meeting limit on free Basic accounts for schools
Mitigating Risk
General Nonprofit & Volunteer-Related Resources
Resources by Organizational Mission
Animal Welfare Organizations:
Faith Based Organizations:
Repair the World and Amplifier produced this resource for community members seeking to help others:  All People Are Responsible For One Another: A Resource on Caring for the Sick in Times of Crisis
From the CDC: Get Your Community- and Faith-Based Organizations Ready for Coronavirus Disease 2019 [No longer available]
Food Banks:
Our Response to COVID-19 and FAQ<>, Sacramento Food Bank & Family Services (no longer available
Receive an update when the next "News and Tips" is posted!