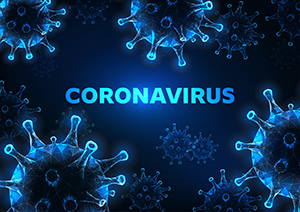 Our thoughts are with every company and organization dealing with COVID-19 as information changes minute-to-minute. We are diligently working to compile a list of resources to help leaders of volunteers deal with this quickly evolving situation and we need YOUR help!  We have started the list below. 
Share Your Resources
If you have sample communications, tips, trainings, or other resources you are using, please share them through our Coronavirus Response form (no longer available).  If you have seen resources from others that you find helpful, let us know so we can share those too. We would love any and all suggestions.
Resource Directory 
Live Events and Free Classes
No longer posting
Public Health Resources
Resources from Volunteer Centers, Associations, and Others
Volunteer Engagement Blogs
Examples of How Organizations Are Responding
Taking Care of Yourself and Your Volunteers
Leveraging Technology
Mitigating Risk
General Nonprofit & Volunteer-Related Resources
Resources by Organizational Mission
Animal Welfare Organizations:
Faith Based Organizations:
Food Banks:
Receive an update when the next "News and Tips" is posted!